Rennie Peppermint for Heartburn and Indigestion Relief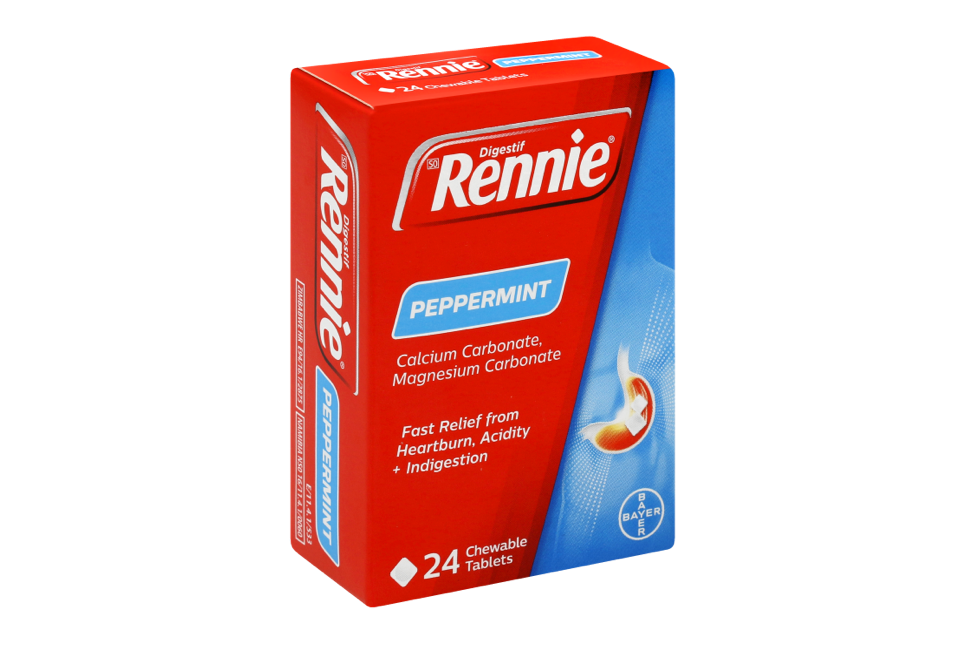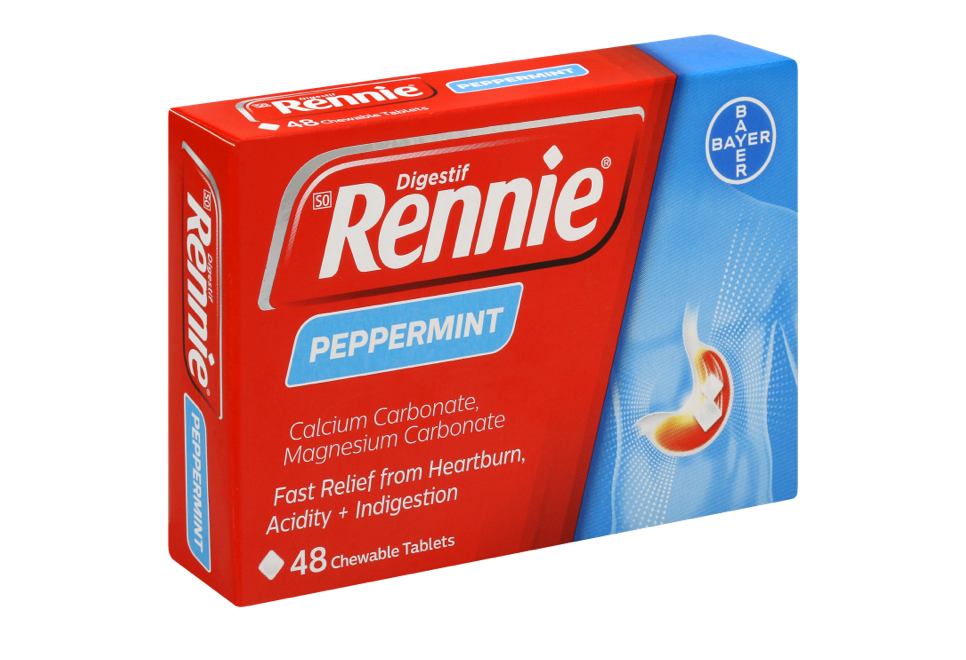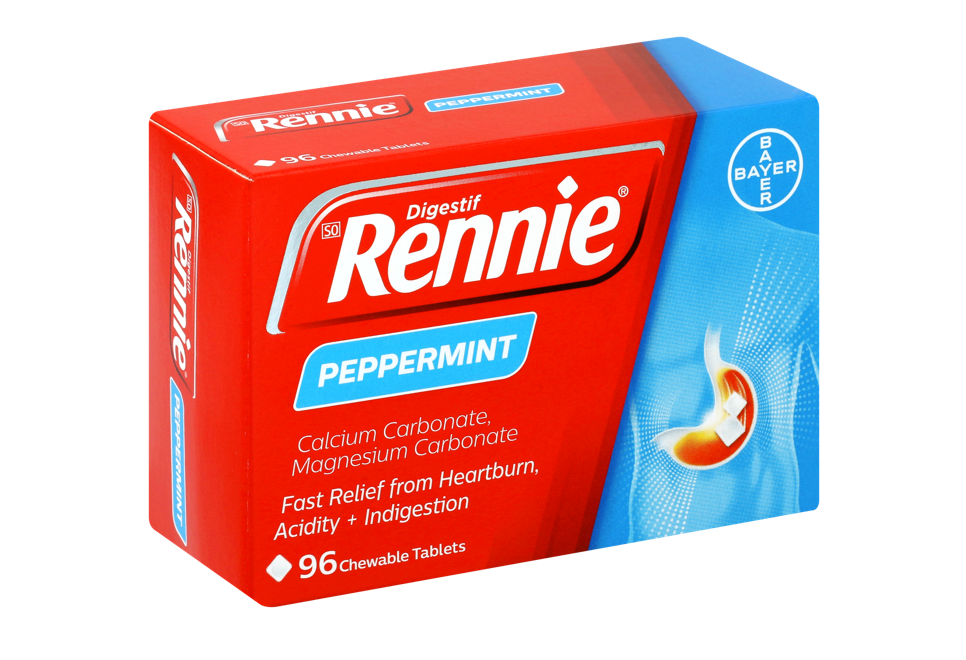 Rennie Peppermint for Heartburn and Indigestion Relief
[S0] DIGESTIF RENNIE® Aniseed Tablets. 32/11.4.1/0568. [S0] DIGESTIF RENNIE® Tablets (peppermint and spearmint). E/11.4.1/533. [S0] DIGESTIF RENNIE® Orange Tablets. 41/11.4.1/0772. Each tablet contains Calcium Carbonate 680 mg and Magnesium Carbonate 80 mg. Always use as directed on the label. Bayer (Pty) Ltd. 27 Wrench Road, Isando, 1600, Gauteng, South Africa. Co. Reg. No. 1968/011192/07. Tel: +27 11 921 5000.
RENNIE PEPPERMINT
Containing antacid to neutralise excess stomach acid, Rennie Peppermint tablets work fast to relieve the heartburn and indigestion symptoms.
Rennie Peppermint tablets deal with heartburn with two naturally-occurring antacids called calcium carbonate and magnesium carbonate which neutralise stomach acid by turning it in to water and other natural substances. They act directly in the oesophagus as well as in the stomach and are then eliminated by your body.
RENNIE PEPPERMINT DOSAGE
The usual dosage is 1 to 2 tablets initially, up to 3-4 times per day.

In case of more frequent or severe pain, the dose may be increased for a short period, up to 12 tablets per day.

This medicine is only for adults and children over 12 years.

The duration of treatment is limited to 14 days.
Rennie is suitable for use in pregnancy or when breastfeeding if taken as instructed. However, if you are pregnant always talk to your doctor or pharmacist before taking any medicine.
RECOMMENDED FOR
Where to buy
See more retailers
RENNIE PEPPERMINT INGREDIENTS
Calcium Carbonate:

680 mg

Magnesium Carbonate:

80 mg 

Sucrose and Glucose:

250 mg

Other Ingredients:

please see leaflet for
more information
TIPS & ADVICE
Take a look at our tips and advice on how to have a happier digestive life.