Heartburn during pregnancy
What causes heartburn
DURING PREGNANCY?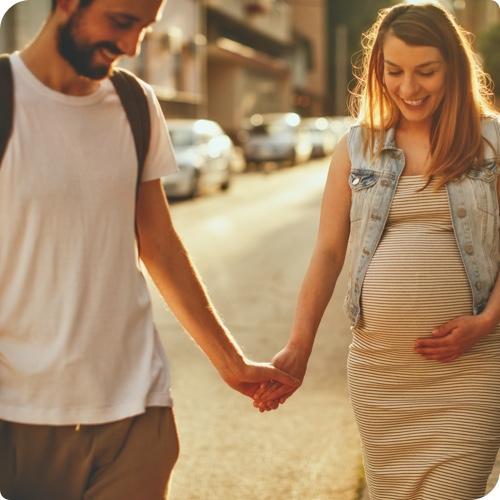 Heartburn is very common during pregnancy especially during the third trimester. Heartburn during early pregnancy (first trimester) affects 22% of women, 39% in the second trimester and 72% in the last.18 But what are the reasons for heartburn during pregnancy? Your body produces hormones that can slow down digestion and can cause the muscular valve between the oesophagus and the stomach to relax.
As a result, stomach acid is more likely to leak into the oesophagus and cause a burning pain in the chest and throat. The increasing pressure on your stomach as your baby grows can also force the acid into the oesophagus.
Don't worry, it does not harm the baby, but it can be extremely uncomfortable. Pregnancy heartburn remedies include Rennie which can be taken during pregnancy as long as it is taken according to the instructions*.
*Medicines can affect the unborn baby. Always talk to your doctor or pharmacist before taking any medicine in pregnancy.
Heartburn Symptoms
PREGNANCY
Symptoms of heartburn in pregnancy include:
pain under ribs
a knotted stomach
a burning sensation in chest and throat after eating
a hot sour or salty tasting fluid in the back of your throat or burning feeling in throat
difficulty swallowing
Heartburn Treatment
PREGNANCY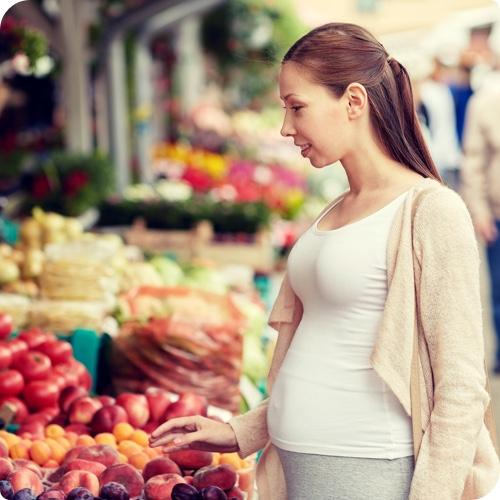 What can I take for heartburn during pregnancy?
You'll be relieved to know that Rennie chewable tablets (Spearmint, Peppermint and Orange) are suitable for use during pregnancy (if taken as instructed and if prolonged intake of high dosages is avoided). Rennie's antacid-based calcium carbonate and magnesium carbonate formula acts physically rather than by entering the bloodstream, neutralising excess acid and turning it into water and other natural substances10 that are easily evacuated by the body.
Rennie® Duo contains two antacids to neutralise excess stomach acid (hyperacidity), it also contains sodium alginate which acts on the stomach's contents by forming a viscous gel (raft)18. This raft floats on top of the stomach contents and acts as a mechanical barrier to reduce acid reflux. With its dual action, Rennie® Duo combines its raft-forming and acid-neutralizing modes of action to provide more comprehensive relief and protection from reflux than either action alone. The oral suspensions' high acid-neutralising capacity and raft-forming properties provide rapid and prolonged antacid activity (providing long-lasting protection against heartburn)19.
Always talk to your doctor or pharmacist before taking any medicine during pregnancy. Always read the label. If symptoms are severe or last longer than 2 weeks, talk to your doctor or pharmacist.


Tips for avoiding
HEARTBURN DURING PREGNANCY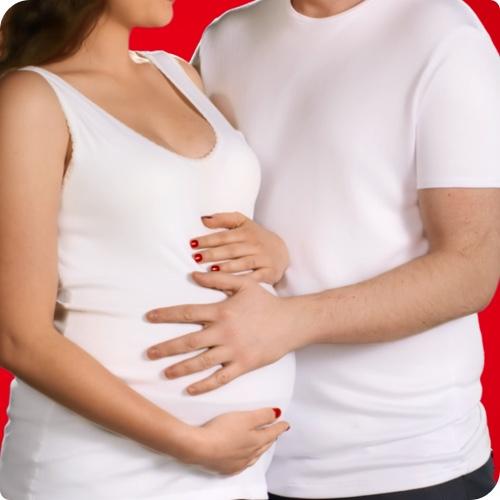 How and what you eat can help keep heartburn to a minimum in pregnancy:
Avoid food that cause acid reflux.
Eating your meals too quickly increases the likelihood of heartburn. Try to relax and enjoy your food.
Try eating five or six smaller meals rather than three large ones, which are hours apart, to prevent your stomach from becoming too full and pushing up under your diaphragm. If small meals don't work for you, try to eat your main meal at lunchtime and your evening meal as early as possible. This will allow plenty of time for food to pass down through the stomach and minimise the risk of acid reflux before bedtime.
Try to not eat before bed and stay sitting upright after eating, as lying down can allow food and stomach acid to be regurgitated. Sleeping propped up by two or three pillows may also help in the later stages of pregnancy.
It's not easy but keeping calm and avoiding stress can help keep your digestive system flowing smoothly.
Try not to drink lots of liquid when you eat as it dilutes your digestive juices making them less effective. Instead, stay hydrated by drinking water in between meals.
Unfortunately, even if you follow all advice on avoiding heartburn in pregnancy, you may still experience symptoms of indigestion which should disappear in most women after giving birth.
Learn more about heartburn and how to treat it.
1. https://www.health.harvard.edu/staying-healthy/understanding-the-stress-response [Accessed 11.02.2020]
2. Maton PN, Burton ME. Antacids revisited: a review of their clinical pharmacology and recommended therapeutic use. Drugs1999; 57: 855–70.
TIPS & ADVICE
Take a look at our tips and advice on how to have a happier digestive life.